Inserting a Timeline – a new tool for the Pivot Table
What is a Time Line?
A timeline in Excel 2013 is a new feature for enhancing Pivot Tables. In the same way as the Slicer tool acts as a visual filter for data, the Time line is a visual filter for dates. It can be used to change the data shown in the Pivot Table and, like the Slicer tool, sits on the worksheet so that it can be edited in real time. This makes it a great addition for anyone using Pivot Tables for presenting.
A time-line can be added to any Pivot Table that has a field for dates.
How To Create A Timeline
With the Pivot Table open in Excel 2013, go to the Insert tab or the Pivot Table Tools: Analyze tab click Insert Time line: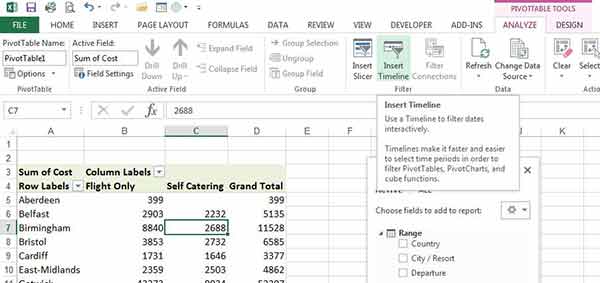 The insert timeline dialog opens: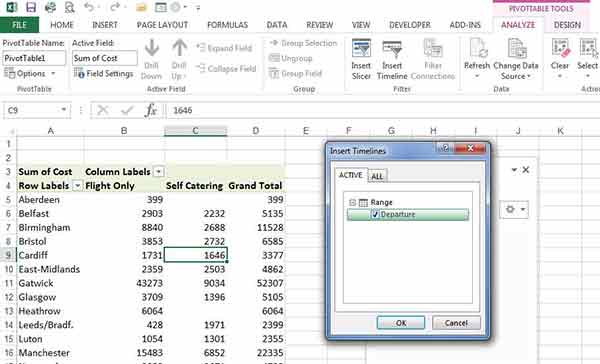 Applying a Filter to a Timeline
The filter button allows you to filter by Years, Quarters, Months and Days: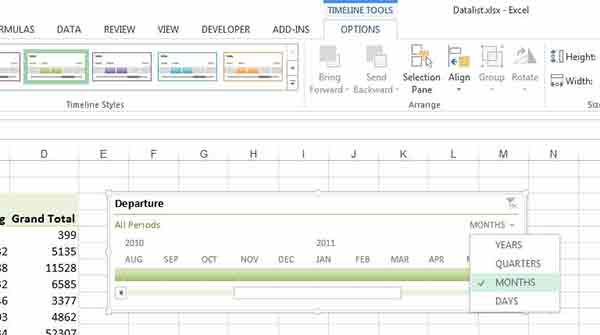 Changing the Filter
The selection can be reduced to a single unit by clicking on one of the segments of the timeline, or extended to cover a range of time:

The Pivot Table changes As the selection is changed, so the data in the Pivot Table alters to reflect it: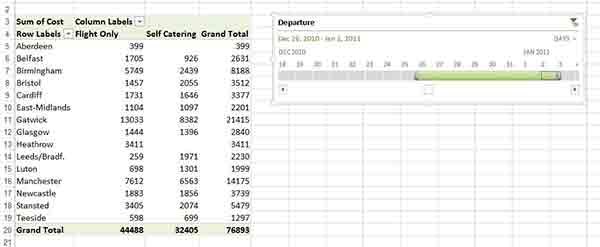 Formatting the Timeline
When the timeline is selected, the Timeline Tools: Options tab appears. From here you can change the appearance of the timeline, the size and whether the timeline has visible scrollbars and labels.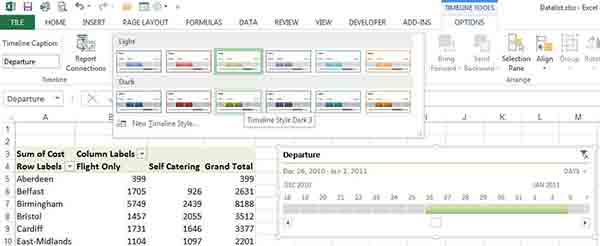 Adding More Timelines
It is possible to place more than one Timeline on a page:

Giving the timelines different colours can assist in distinguishing between them, particularly when they represent different periods of time.
Removing a Timeline
To remove a timeline, right click on the timeline and choose Remove Timeline