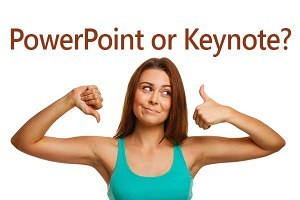 I recently delivered some training at a company in London which was in the process of switching over all its laptops from Windows-based Ultrabooks to MacBook Pro laptops. This presented some problems for the staff accustomed to using Windows machines as they then had to try to learn how to do the same things with the Mac OS.
In particular, I was asked to concentrate on presentation graphics and so I split my training session between PowerPoint and Keynote for Mac.
Differences between PowerPoint and Keynote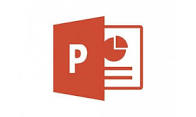 PowerPoint has become quite a sophisticated presentation graphics tool in the current 2013 version and is every bit as capable as Keynote once you know how to use it. Unfortunately, very few people use PowerPoint to its fullest extent, and it has a legacy of being perceived as a clunky, cheesy and old-fashioned presentation graphics tool capable of endless slides with endless bullet points designed to induce the dreaded "death by PowerPoint" syndrome.
This is a shame, because nowadays PowerPoint has become a serious weapon in the presentation arsenal and with the introduction of the new presenter view is up there with the best, particularly when you consider the PowerPoint Online version available as part of Office 365, the subscription-based offer from Microsoft.
The big advantage that Keynote has is that it is very intuitive and looks great however inexperienced you are in using it. The slide templates in Keynote presentation graphics software are very attractive, the transitions and animations are easy to apply and have some built-in features which make presentations look really professional.
An example would be the "magic" move where the content of the slide is duplicated, but in the second copy objects such as text boxes are moved to another position. When the animation is applied the text automatically slides to its new position, looking as if it's taking you half an hour to prepare whereas in reality you probably spent 45 seconds! Although you can arrange a similar effect in Microsoft's software it is a lot more of an effort and requires some fiddly tweaking before it looks anywhere near as good.
Apple Design for Keynote

As with everything that comes from Apple, the design is flawless and visually you would be hard pressed to find anything better. In terms of linear presentation software both of these tools are excellent; if you want something that looks very different you could always try Prezi which is available as a free download. To me, Prezi is too reminiscent of a mind map diagram of which I am not a fan, so although I have downloaded a copy I rarely use it.
Fans of the Mac of vociferous in their praise of Keynote and are quick to point out how cool it is, how great it looks and how much better it is than Microsoft's equivalent. However, after talking to a few aficionados I discovered that their experience of PowerPoint was based on something they used at college 15 years ago and in that case, I can completely understand their reservations.
Fair Play Must Prevail
Just to level the playing field, I opened up a copy of PowerPoint 2013 in a laptop running Windows 8.1 and showed them some of the things that were achievable in this version. Every person that I showed this to was astonished at how sophisticated it has become, and I believe had they not become so used to the Mac would be far more susceptible to using PowerPoint again.
In some respects I think that the graphics capabilities found in PowerPoint 2013 are not only as good as those in Keynote, but in some respects outclass them. Since Apple has hold of very tight reins when it comes to their software, importing a picture into Keynote requires the picture to already be in iPhotos. If it is not, instead of adding a picture you have to add a media file by going to Insert and then Choose.
PowerPoint, on the other hand allows you to insert a picture from anywhere you like, including one you have found online. It doesn't, however come with the histogram and other fine-tuning graphics editing features that are available from Apple, but it does have a much larger selection of very slick pre-sets.
As a Photoshop user myself, I think these are really great for anyone without their own graphics editing software – it really is a one-click fix for most situations.