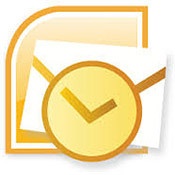 As e-mail becomes the de facto means of communication in so much of the business world, so Microsoft Office Outlook Email becomes the favoured e-mail client of millions.
But there is so much more to Outlook than just e-mail and our Outlook training courses explore the whole program.
Microsoft Outlook Calendar
The Calendar functions allow users to scheduling appointments, invite people to meetings, accept, decline or propose another time for a meeting request and in conjunction with the scheduling assistant, to see other people's availability. Sharing calendars is another common activity within Microsoft Outlook.
Microsoft Outlook Tasks
The tasks functions within Outlook enable easy task management and the ability to add categories and reminders to help stay organised. The To-Do bar lets you add tasks directly from the Inbox, so there is no need to lose sight of your email when setting up a task. Tasks can be marked as complete, or marked to show the progress to date in the Status bar. You can assign a task to someone else to be completed on your behalf, so in fact everything you need to organise your business life is accessible from Microsoft Outlook.
Microsoft Office Outlook Email Setup
So many people and companies rely on an external email client like Outlook to help keep everything organised that we also cover adding accounts from other service providers including web mail. In our online tutorials we look at adding an account if the company is not connected to Exchange Server as some smaller companies do not subscribe to this service. Most of the companies we deal with are connected to Exchange, however, so the process of adding accounts in this case is also covered.
There are a number of innovative features in later versions, including the ability to add another contact from the same company. This saves a lot of time as the company details, e.g. address, switchboard, postal or zip code etc. are often the same and it is just the personal contact details that need to be changed.
Our Outlook Introduction course covers all the basics, while the Intermediate course adds templates, forms and formatting to customise the way you work.
Both courses are offered in 2007, 2010 and 2013 versions.
We also cover Microsoft Outlook in our e Learning portal