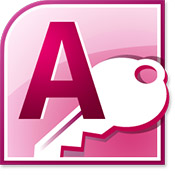 For a scalable relational database solution suitable for SME use, Microsoft Office Access takes some beating. Few people harness the real power of Access, which lies in the relationships it is possible to create between entities and the graphical nature of the software that allows the construction of complex joins without any knowledge of SQL.
The Complete Relational Database Solution for Business
Microsoft Access can be found in use in a wide cross-section of businesses, and in web applications using Windows servers. Many bespoke DBMS are actually based on Microsoft Access, and it is the familiar interface and user-friendly layout that makes it popular with database developers.
Microsoft Access Training for the non-technical
We understand that most of the people who use Access are not technical whiz kids. As someone once said to me, you don't have to know how an internal combustion engine works to drive a car. And so it is with much of today's technology. What people – and businesses – want is IT that works, and they are not bothered with the mechanics of it (unless it breaks, of course!)
Our courses are tailored to the type of real-life scenario encountered in a business environment. We don't use pointless exercises that no-one will either remember or use as soon as the course is finished, we use industry examples taken from genuine case histories so that delegates can see how a situation can be controlled and errors corrected.
Microsoft Access Tutorials for the 2007, 2010 and 2013 versions are offered.
Our Microsoft Access Introduction course covers the key concepts in database creation, including the terminology so many people find difficult to fathom.
Our Intermediate course builds on this foundation and covers Table construction, Forms, Reports, Queries and Macros
The Relational Database Tutorial  in the Advanced course covers Form creation, Internet integration and a look at SQL statements to create more sophisticated queries.